ADIRONDACK LAKE HOUSE FOR SALE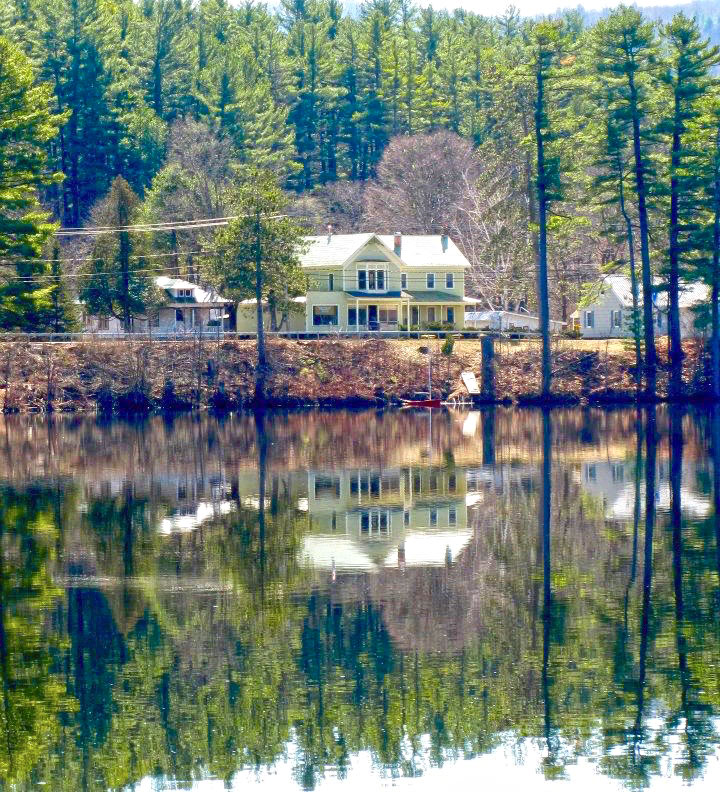 PRICE
: $239,000
Address
: 1414 State Route 30 in Wells, NY
Size
: 5,000 square feet
View full listing
here
This gorgeous lake house offers 6 bedrooms and 4 bathrooms along with lake rights (your tranquil lake Algonquin view will never be destroyed!). This unique property also offers mixed-use functionality along with the ability to convert the property into a two family, therefore giving you the ability to run a business on the ground floor as well as generate rental income. Alternatively, you can just have the grandest of homes overlooking gorgeous Lake Algonquin and the surrounding mountainous area. The possibilities for this glorious home are limitless!

House Features
Commercial space on the ground floor (the owner currently has it setup as a yoga studio on one side and a preschool on the other)
Option to convert into a two-family home
Hardwood floors
Wood-burning boiler
Two separate kitchens
Washer and Dryer
Dishwasher
Lake rights with 170 feet of lakefront (you can create a deck, place a boat there, or just leave it as is and climb down for whenever you want a refreshing swim!)
Private parking garage
Front porch
Fenced backyard
Expansive Lake Algonquin and mountain views throughout most rooms in the house
Overflows with sunlight
Sprawling relaxing atmosphere with 4,580 sq ft
Owners also built a loft area on the top floor where a recording music studio can be built or used for anything else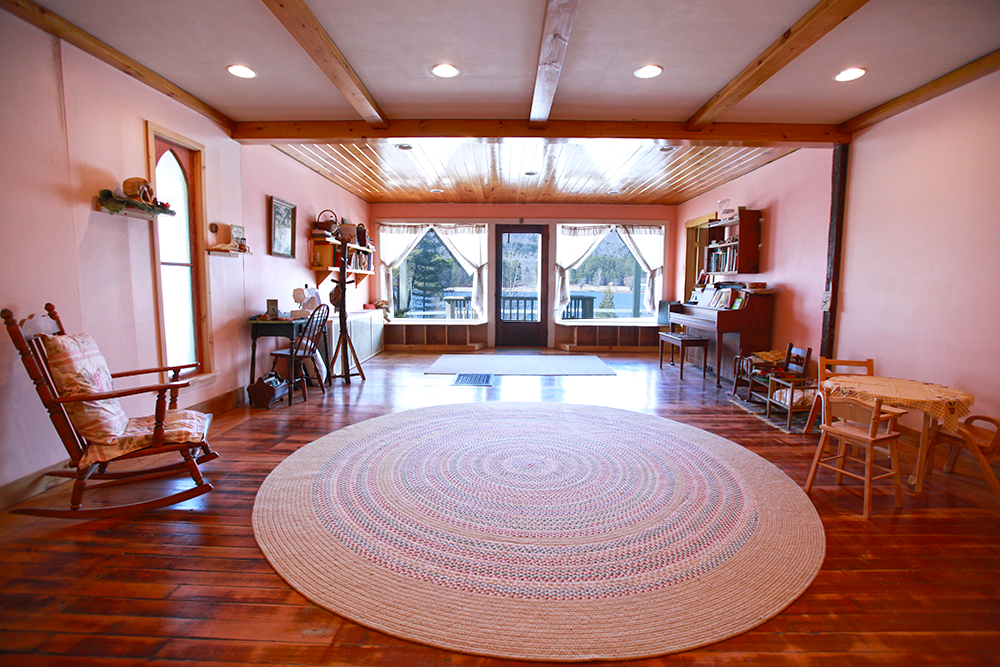 NEIGHBORHOOD
Located in the Adirondacks Park, the town of Wells is part of New York's Forest Preserve. According to the Department of Environmental Conservation, "Protected as "forever wild" by Article XIV of the New York State Constitution, New York's Forest Preserve lands have exceptional scenic, recreational, and ecological value. Rugged mountain peaks, remote lakes and ponds, millions of acres of unfragmented forests, and nearly 2,000 miles of trails provide ample opportunity for many types of recreation while providing a variety of habitats for plants and wildlife."
The natural beauty in the area is not only bountiful and inspiring, but also unique. For instance, unlike most preserves where land is primarily publicly owned, the area has almost equal private and public ownership, making it one of the most exciting and unique conservation experiments of its kind.
As a result of the inclusion of human communities, the house at 1414 State Highway 30 is ideally situated because it incorporates both a serene and "forever wild" landscape along with easy access to urban amenities. For instance, just a few doors south you have the town's general store, gas station and mechanic. And, at a short distance north, you have the Town Hall, the post office and if you go a little further, you'll find a delicious local restaurant along with the town's laundromat.

Full listing link is
here