Manhattan's Chinatown: Past and Present
Manhattan's Chinatown was born in the 1870s with a Chinese population of about 2,000. Today, New York City has the largest Chinese population of any city outside of Asia with over half a million Chinese residents.



Manhattan's Chinatown first began as a refuge for Chinese immigrants seeking to start an economically empowered life in New York City. A distinctive factor of present day Chinatown is that many Chinese immigrants now own much of the real estate and businesses in the area (Read: "How has Chinatown Stayed Chinatown?").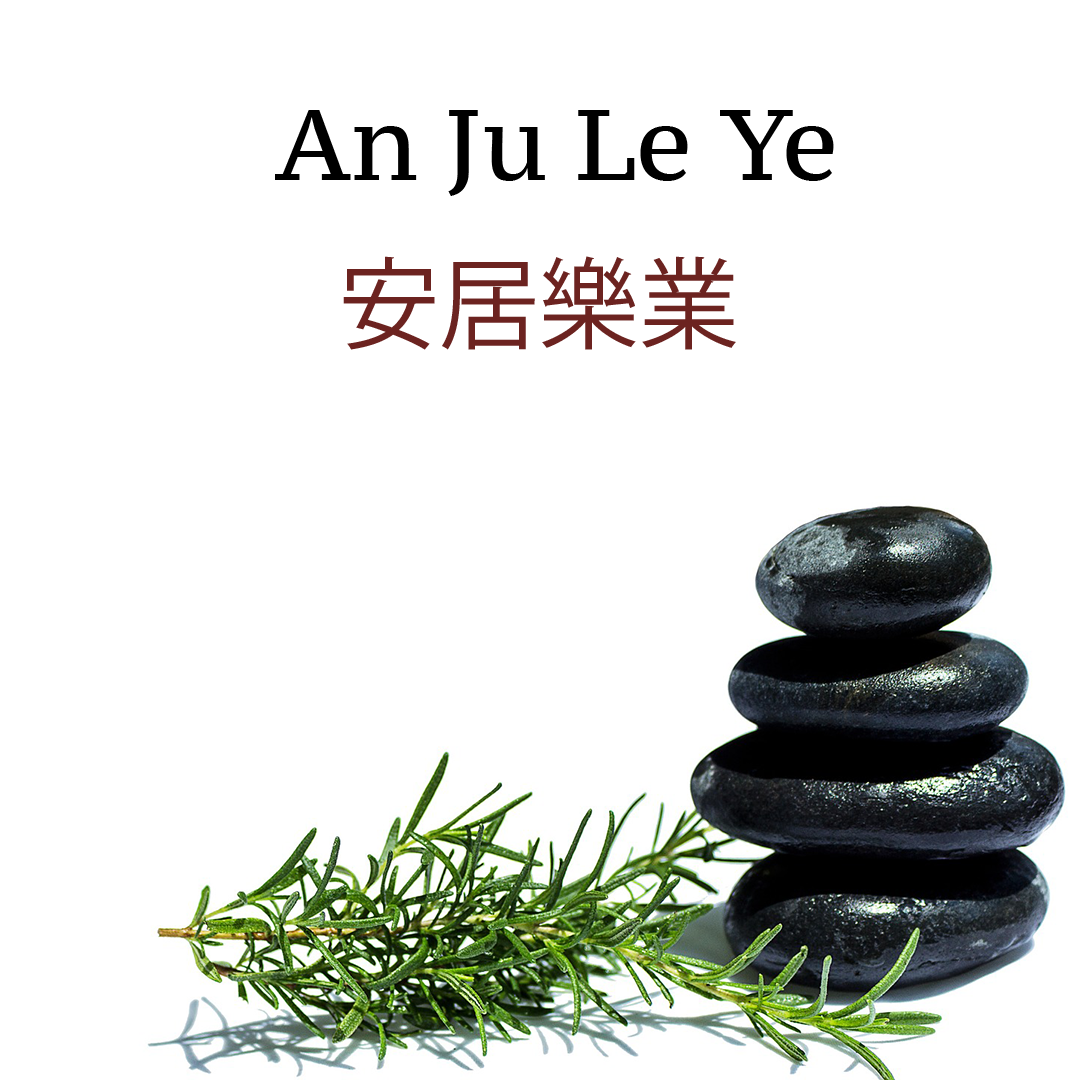 Homeownership is built into the fabric of Chinese ambition and culture. For instance, An Ju Le Ye is a Mandarin idiom that means when one has a comfortable and peaceful home, everything else in life will thrive.

According to an October 2016 article in The Real Deal, "China has one of the world's highest homeownership rates — between 80 and 90 percent, according to some estimates — well above the 65 percent average in the States."

Similarly, in New York City, Chinese households hold a higher homeownership rate than the general population. According to a 2013 study by the Asian American Federation, 45 per cent of Chinese households own their home, compared with 32 per cent for the city overall.

However, this path to homeownership has been a rocky one for the Chinese immigrants.

A China Town is Born
Seeking economic opportunity and lured by California's Gold Rush, Chinese immigrants first settled on the West Coast in the mid-nineteenth century.

As the Transcontinental Railroad was built, Chinese immigrants started migrating east. As a result of this eastern migration, Manhattan's Chinatown was born in the 1870s.

On May 6, 1882, the Chinese Exclusion Act was passed by Congress and signed by President Chester A. Arthur. It has since been known as the first major law restricting immigration to the United States.



As a result of increasing anti-Chinese sentiment and severe discrimination, New York City's Chinatown became self-supporting with its own internal infrastructure that provided jobs, medical care, and housing. Moreover, The Exclusion Act created a predominately male society in Chinatown which led the Chinese male worker to take on traditional "women's work" such as cleaning clothes and cooking. This gave way to numerous hand laundry and restaurants.



With the lift of the Exclusion Act in 1943, more and more Chinese immigrants started to trickle in. Chinatown became a thrilling and adventurous stop for American whites seeking an exotic glimpse into the life of the "Oriental Other." Chinese Americans capitalized on these stereotypes by way of Chop Suey, a Chinese-American dish famed and welcomed by the American population at large.



By 1968, with a raised immigration quota, the Chinese population exploded and so did their purchasing power.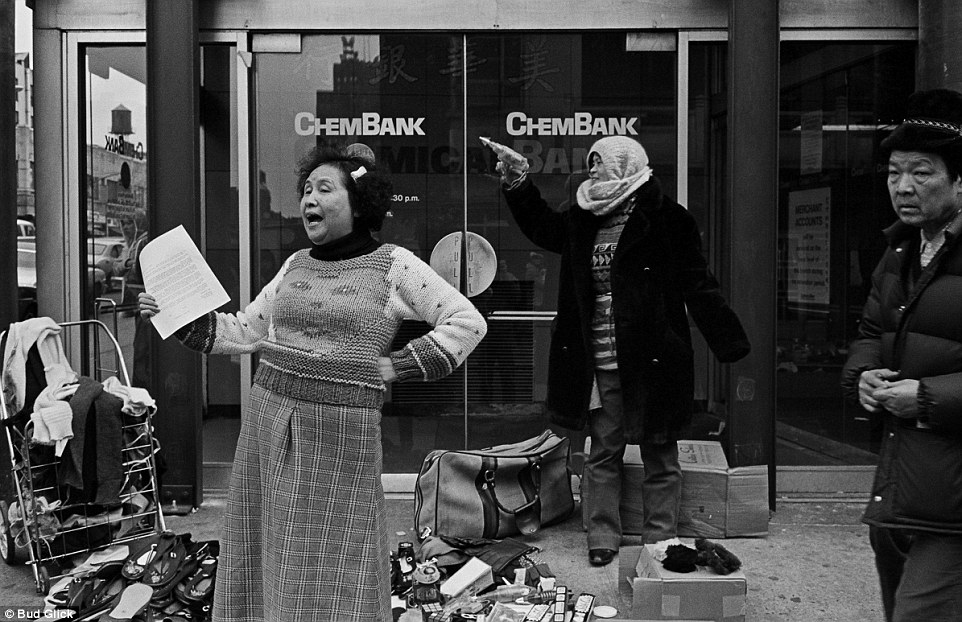 The Chinese often bought buildings in cash and turned them into garment factories or office buildings. Today, with a currency devaluation and economic uncertainty in China, the flood of Chinese cash in US real estate is a force to reckon with.
Chinatown's Present: Where it stands with zoning and how far its come



The recent boom of highrise towers and hotels in the area is a result of a 1961 zoning regulation. Abigail Savitch-Lew, housing and zoning reporter for City Limits explains on CUNY TV's Independent Sources that "back in 1961, when the city put forth the zoning regulations that are still in place now, they imagined Chinatown would become an extension of the downtown Manhattan area, the financial center, so it is still zoned for that type of very high scale building...but it's actually out of character with the older buildings that are still there."



In 2008, about 60 tenant organizations and landlords, along with community boards 1, 2 and 3, banded together to create the Chinatown Working Group, a community-based collaboration with the goal of supporting Chinatown's future via planning initiatives.

The CWG proposal (which was developed with the help of the Pratt Institute) not only focused on Chinatown, but on its surrounding areas as well.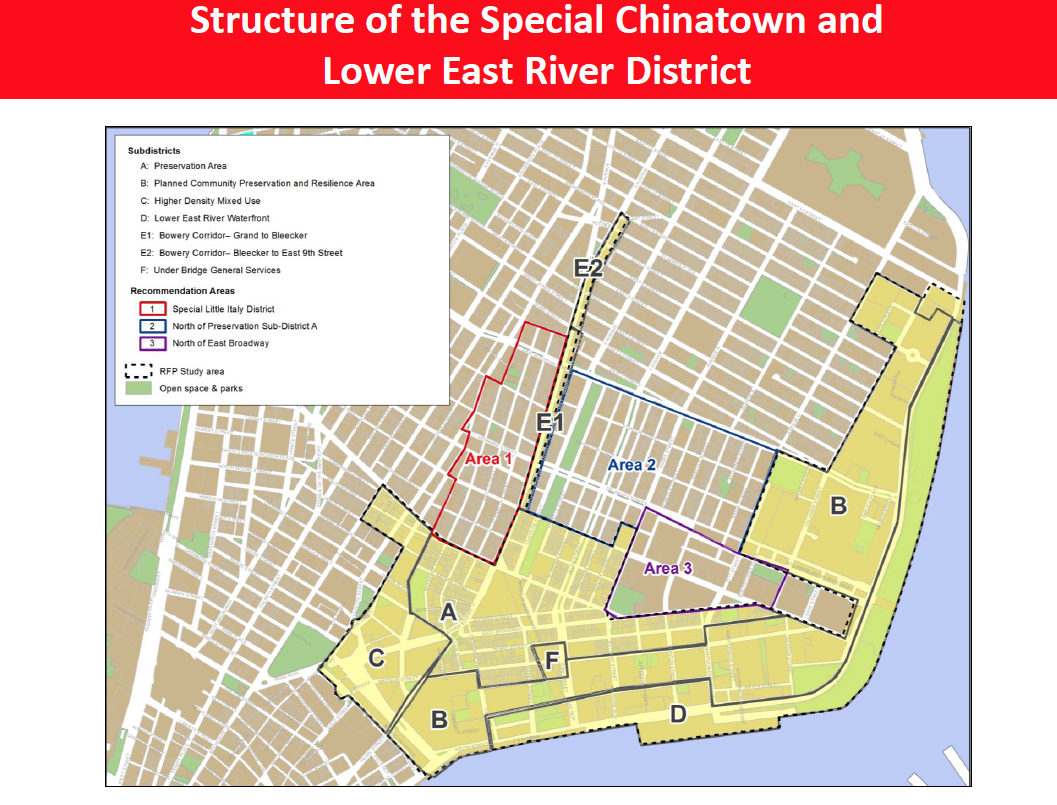 CWG's proposal's main focus is on significantly limiting high-rise development, require the city to preserve and provide affordable apartments, and strengthen anti-tenant harassment laws.

In 2015, the Chinatown Working Group (CWG) proposal was rejected by the Department of City Planning on the basis that it was too expansive and "not feasible at this time" (Read more here). Since then, community board 3 has urged the city to begin by only focusing on three major areas: Chinatown's historic district (section "A" on map), the Waterfront (section "D" on map), and New York City Housing Authority (NYCHA) properties (section "B" on map).

However, with the Department of City Panning and CWG unable to reach a working conclusion, the DCP has now offered to conduct a study focusing only on the rezoning of Chinatown. Critics fear that this will leave the waterfront area (primarily known as Two Bridges) at risk for overdevelopment since major development projects are already underway. For instance, these developments include:

Extell's 80-story tower at 227 Cherry Street
79-story rental tower at 247 Cherry Street from JDS Development Group
62 ad 69 story towers from L+M Development Partners and the CIM Group at 260 South St.
a 62-story building by the Starrett Group at 259 Clinton St.
(Read more here and here)


With gentrification taking shape in Chinatown, David Eng, Tenement Museum Vice President of Marketing and Communications, takes us back to his childhood growing up in Chinatown. "You certainly wouldn't expect to see one [a tourist] as your neighbor next door. That has changed completely now," he says.



Commenting on some of the changes Chinatown is currently experiencing, Sandy Lee, the first female CEO of Harold L. Lee & Sons Inc. Insurance Services , explains Chinatown's growth spurt from a business perspective and also informs us on some of the recent changes taking place: Chinese banks setting up shop, the proliferation of beauty businesses, and the younger Chinese generation returning to the area.



Though cautious not to comment on the current political dialogue over Chinatown's rezoning, Eng explains that Chinatown's transformation is nothing new, but rather a reflection of New York City's inherent diverseness. "I don't think it's singular to just Chinatown. I think that has happened all over the city."



Additionally, Sandy Lee explains how the gentrification occurring in Chinatown isn't necessarily a result of people being "driven out", but rather a result of a people establishing life elsewhere.






Looking to Purchase Property in Chinatown?
Checkout our featured listings:

This information is not verified for authenticity or accuracy and is not guaranteed and may not reflect all real estate activity in the market. ©2018 REBNY Listing Service, Inc. All rights reserved. IDX information is provided exclusively for consumers' personal, non-commercial use and it may not be used for any purpose other than to identify prospective properties consumers may be interested in purchasing.
Updated: 23rd September, 2019 8:03 AM.